Our Office Manager, Adrianne Keen (pictured left), and our Marketing Director, Ashley Isaacs (pictured right), dropped into Kosair to surprise the kids of 7E with something no kid can resist... cheese pizza!
While there, we got to meet a few members of the staff, the ladies that make things happen! A big "thanks" is in order for the wonderful women pictured below (who have to deal with incredibly difficult and stressful situations daily, I might add), for not only feeding these children, but for nurturing them, showing them compassion, and providing them with the round-the-clock care that they desperately need.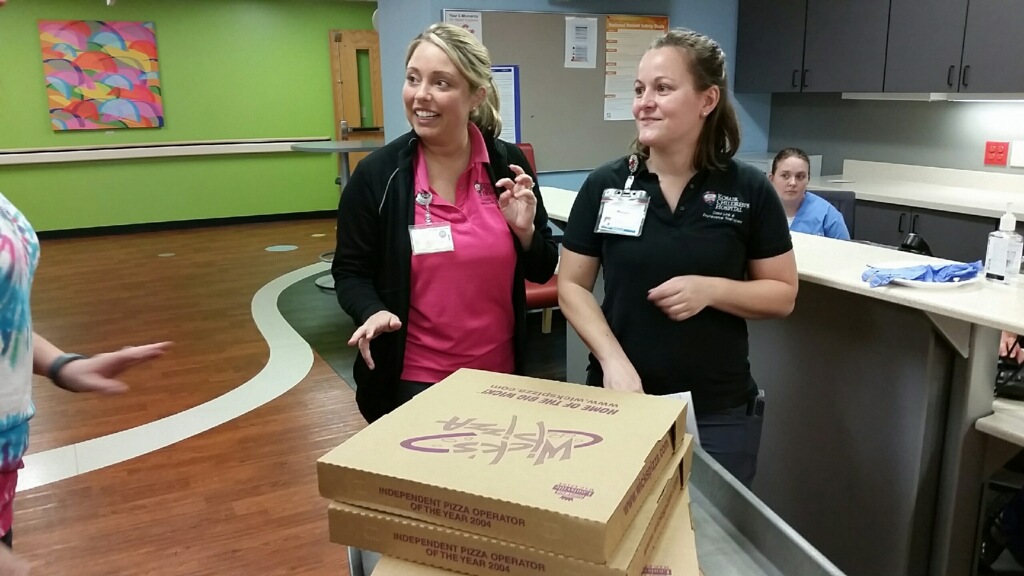 And my favorite part of the day? Thanks to owners Michael and Meredith Wickliffe's generosity, we were able to leave them with a check for $1363.07!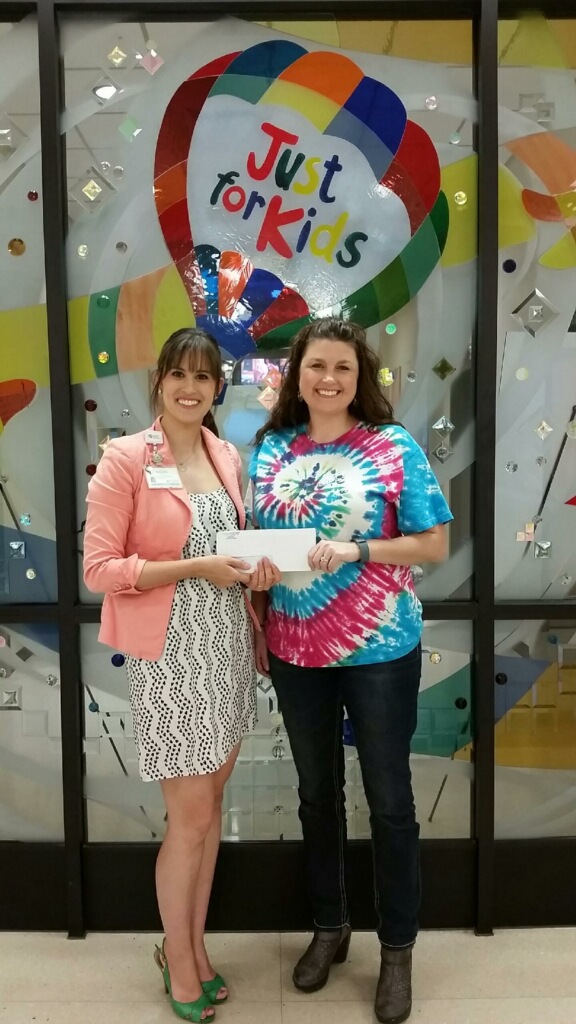 Adrianne and I had a blast. What's more fun than giving?!?