The Big Wick Challenge - SUSPENDED UNTIL FURTHER NOTICE
| Ashley Isaacs
SUSPENDED UNTIL FURTHER NOTICE
The Big Wick Challenge is a new endeavor for Wick's. Here is how it works: One person must eat the entire 16" Big Wick in under 1 hour of receiving it, including crust. If successful, what does the challenger receive?
A FREE "I can't believe I ate the whole damn thing!" t-shirt
$150 in CASH
Picture on our website
The $35.99 pizza for FREE
Now, these poor guys did not win. But they gave it a shot, and what's more important than trying?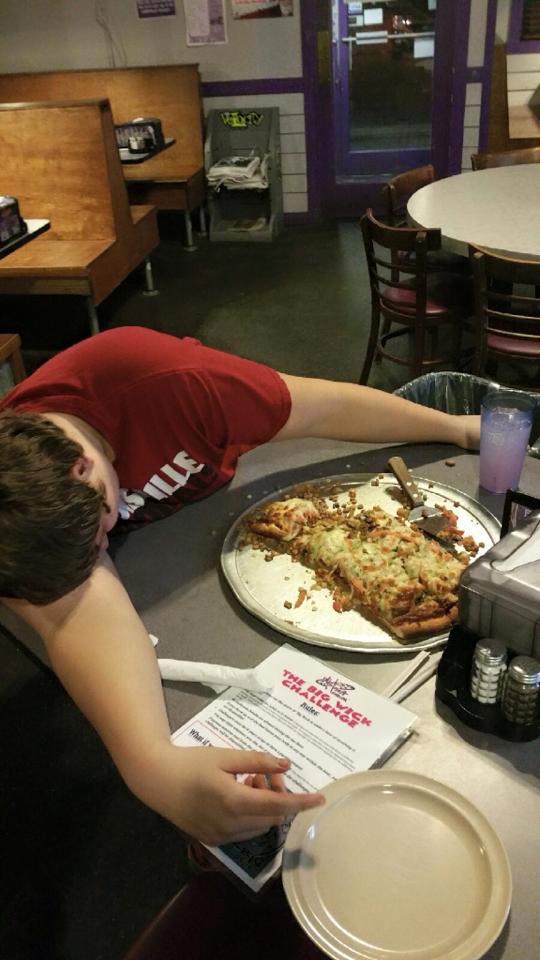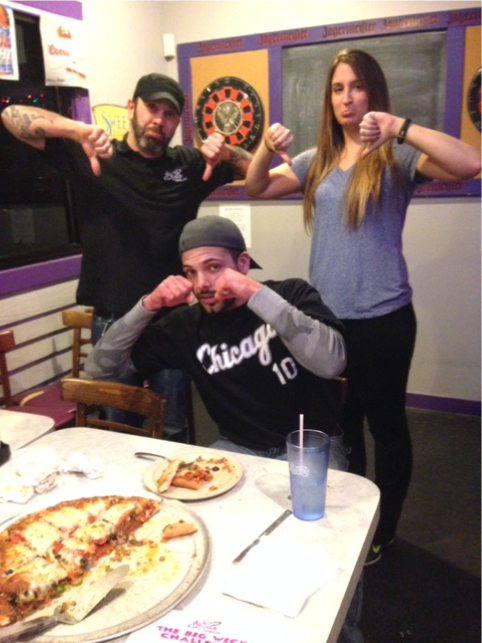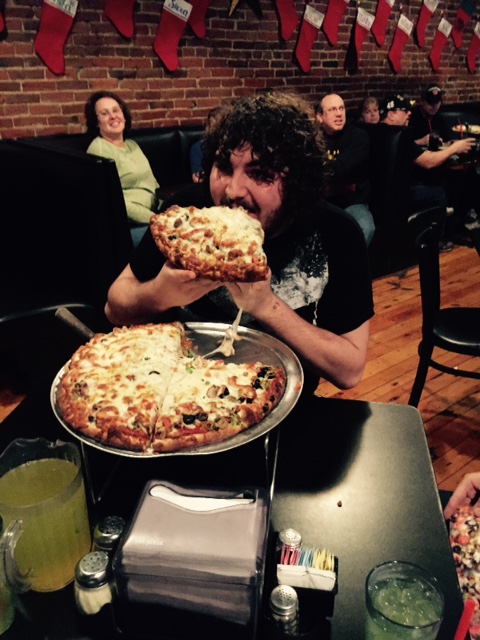 Thinking of giving it a shot? Here are the rules:
You must order the pizza as it comes. If toppings are removed, you must substitute a different topping. If a meat is removed, it must be replaced by a meat. If a veggie is removed, it may be replaced by a meat or veggie. Garlic, spinach and extra sauce does not qualify as toppings. All substituted toppings are an additional charge.
No bathroom breaks are allowed during the one hour.
If you throw up or if the food leaves your body in any way within the hour, you are disqualified.
Challengers must be 18 years of age or have a parent present.
You may drink whatever you like, but it must be paid for. You must be 21+ for alcohol.
If anyone removes food from the plate or pan, other than the challenger, challenger will be disqualified.
If you have previously won a Big Wick Challenge at any location, you are not eligible for future winnings, and prizes will not be awarded to those who have won in the past.
For more Challenger images, click HERE!
For Challenge Winners, click HERE!