Wick's is proud to say that on November 8th, 2014, we were able to help just a little bit in this family's long journey to raise $14,000 for an autism service dog through Four Paws For Ability, a not-for-profit that helps local families in the same situations as Noah's. Emily, Noah's mom, organized a wonderful fund raiser where she was able to raise $3,000 through silent auctions and raffles, in addition to the 20% of all food and drink purchases that Wick's donated from the event! Noah's family is over half way to to their goal but still need assistance.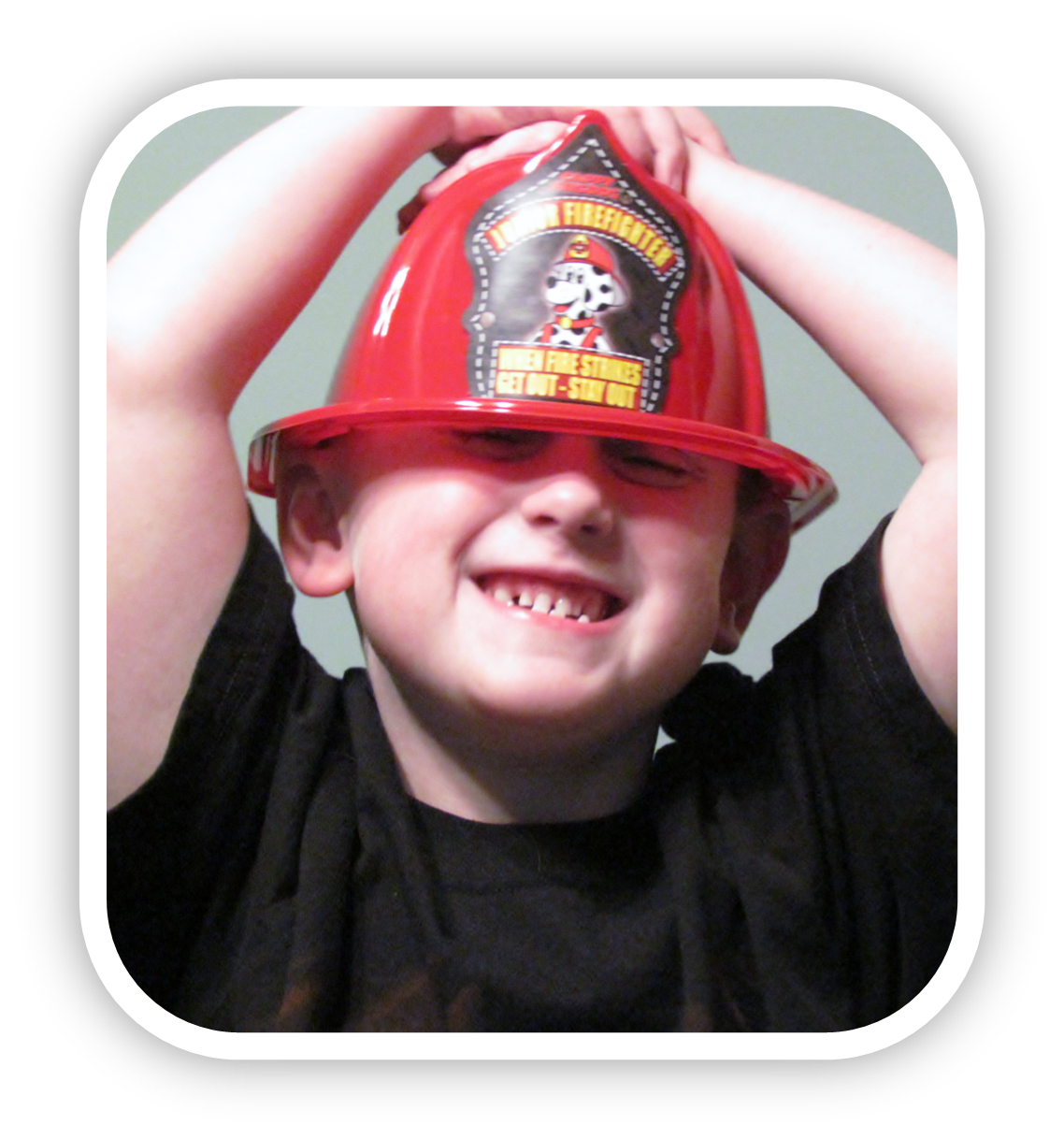 Check out this story on WHAS11.com: http://www.whas11.com/story/news/local/community/2014/11/07/wicks-hosts-fundraiser-for-boy-with-autism-to-get-service-dog-whas-noah-spaulding/18668049/
Below is Noah's story. If you feel as though you wish to contribute, you can click on his name at any point throughout this article and it will take you to his Give Back Page.
Noah is a 6 1/2 year old little boy who is very endearing, adorable, kind, loving, affectionate and very charming and he is in desperate need of a autism assistance dog.
He enjoys playing Minecraft and watching Angry Bird cartoons on his Ipad, playing with Legos and making new "Noah" creations with legos, drawing, playing with Teenage Muntant Ninja Turtles and Marvel Heros action figures, reading, and most of all helping his Nana. Noah also likes girls with long hair, preferably girls with long red hair....that is what he tells me so far.
Noah has reached some plateaus in this therapy and his doctors believe an autism assistance dog will help further his progress. Noah has been diagnosed with PDD-NOS which is a form of atypical autism. He still falls on the Autism Spectrum. He has also been diagnosed with ADHD, a mood disorder, in which he is unable to regulate his mood properly and sensory processing disorder.
The sensory processing disorder makes him feel and perceive the world in a different way than the normal person would. For example, loud sounds are even louder where at times Noah will wear headphones to block out the sound or soften the sound, touches by someone are often bothersome to him, he doesn't like to wear socks, tags in clothing are extremely bothersome to the point of a meltdown or temper tantrum, beats in music sound extremely bothersome to the point where he will scream and cry to have it turned off, if he chews food for too long and it becomes to mushy for him in his mouth he will either spit it out on his plate, get up and spit it out in the garbage or in the toilet. Noah refuses to try new food due to texture and taste. He prefers crunchy or crispy textured food, like chips or crackers. Unfortunately, he doesn't eat any of the good crunchy foods like fruits or vegetables.
With Noah's autism we always try to keep on schedule everyday. That means no errands after school because that interrupts his routine. Having new people to our house disrupts his routine and can trigger a meltdown. Not eating on time, showering on time, doing the same routine every night can trigger a meltdown. If there is a change in the the routine or schedule I let him know ahead of time so he is aware of the change and doesn't feel like his whole world just crumbled around him because that's what kids feel like when their structure or routine is shaken.
The autism assistance dog will help him with his confidence, self esteem, social interaction, anxiety, frustrations, anger, temper tantrums, deep pressure, injury to others and self injury. Most of all this dog will be his friend and companion to comfort him when he becomes upset and out of sorts. Making friends for Noah is something he has a hard time doing and he is still learning all the parts of social interaction.
Noah is excited about getting his autism assistance dog. He asks me everyday after school when he will be able to get his dog. It's hard for him to understand that raising $14,000 is no easy task and it takes some time to do.
Our family greatly appreciates any donations in helping my Noah get his furry friend to call his own. God bless you for taking the time to read Noah's story!
UPDATE: Noah is on his way to getting his dog! His family has raised the $14,000 for the Autism Assistance Dog and are now fund raising for the money to make the trip to Ohio for two weeks to get trained on how to command the new pup! If you would still like to contribute, here is the new link: www.gofundme.com/expenses4noah